On va parler lectures d'automne aujourd'hui ! Tout simplement parce que c'est ma saison préférée pour lire (l'été et la lecture sur la plage sont juste derrière sur ma liste), parce que il n'y a rien de plus cozy que la lecture avec les pieds au chaud sous un plaid, un thé dans la main et un bon livre (oui oui je sais, ça fait un peu cliché haha !). Bref, aujourd'hui j'avais envie de vous parler de ces livres qui attendent d'être lus cette saison.
Hi there ! Today on the blog I wanted to talk about my fall reading list. Mostly because it's my favorite season to read and feel cosy : your feet are warm under a soft blanket and you have a hot tea near you while reading (I know it's kind of cliché but whatever I like it !). So, here are the books waiting to be read within this crisp season !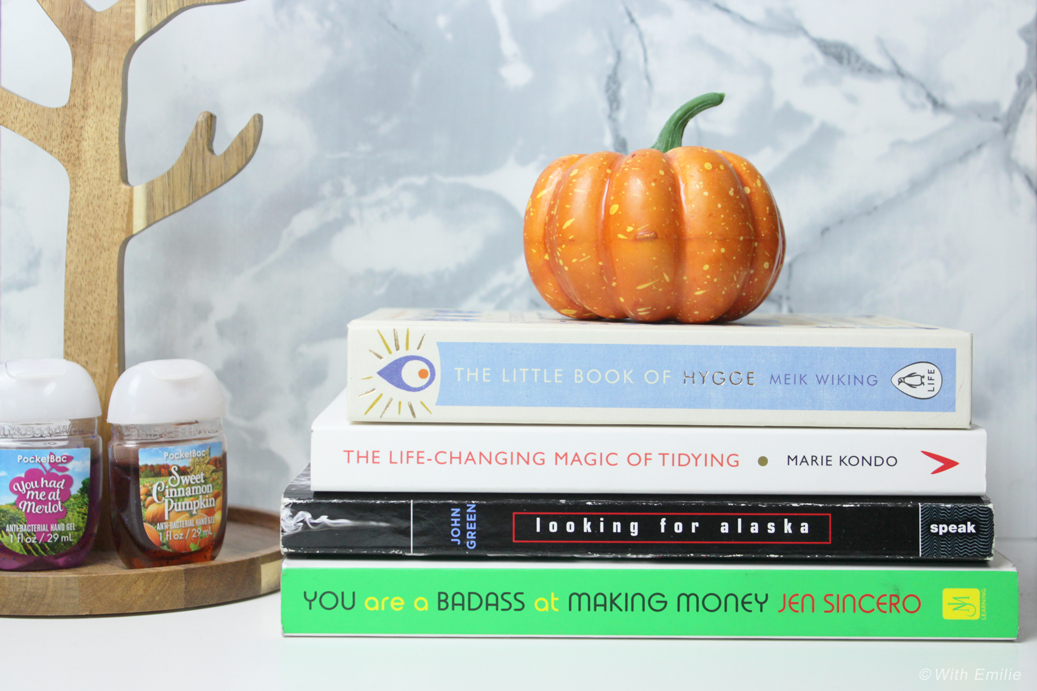 The Little Book of Hygge – Meik Winking
« Le petit livre du Hygge »
Ce livre est sur mon étagère depuis plusieurs mois mais après avoir lu pas mal de revues et l'avoir feuilleté, je me suis rendue compte que l'automne serait la saison parfaite pour le lire en entier et plus en profondeur. Je suis toujours intéressée par de nouvelles méthodes de vie, plus simple et qui apporterait plus de bonheur. Rien que les clichés, schémas à l'intérieur donnent envie de dévorer l'ouvrage. Je pense vous en reparler sur le blog si ça vous intéresse autant que moi.
This book is on my bookshelf for quite a long time but while reading some reviews before buying it, I thought that fall would be the perfect season to read it and to put in place all the good advice this books teaches you. I've been into « happier living » and basicly new way of living for a year now and this book was calling me everytime I saw it in the book shop. The pictures, the atmosphere, the colors, I was attracted by everything in this book.
Résumé de l'éditeur
Le hygge est une méthode simple pour se réapproprier tout ce que la vie moderne nous confisque comme source de bonheur et de bien-être. Dans Le Livre du Hygge, Meik Wiking liste les comportements susceptibles de nous redonner confiance au quotidien, ces petits riens que nous bannissons par négligence mais qui entretiennent notre bonne santé et favorisent un indispensable équilibre mental. Au Danemark, le hygge est une institution, un véritable art de vivre. Ce guide éclaircit l'esprit et ravive notre bon sens.
Back Cover Summary
The Danes are famously the happiest people in the world, and hygge is a cornerstone of their way of life. Hygge (pro-nounced Hoo-ga) loosely translates as a sense of comfort, togetherness, and well-being. You know hygge when you feel it. It is when you are cuddled up on a sofa with a loved one, or sharing comfort food with your closest friends. It is those crisp blue mornings when the light through your window is just right. It is about gratitude and savoring the simple pleasures in life. In short, it is the pursuit of everyday happiness. From bringing out the candles and spending time with your tribe to giving yourself a break from the demands of healthy living (cake is most definitely hygge), Meik's beautiful, inspiring book will help you to be more hygge.
The Life Changing Magic of Tidying – Marie Kondo
« La magie du Rangement »
Encore un livre qui était dans ma liste depuis des mois ! J'ai commencé à « l'écouter » en livre audio durant l'été lorsque j'avais envie de changer mon organisation dans ma garde robe. Mais je ne l'ai pas réellement lu ni en profondeur et rien de mieux que l'automne et la mi-saison pour faire le grand tri et ranger !
Again, this book is waiting for me for quite a long time ! I started to listen to the audio book during the past months when I wanted to change my wardrobe's organization. But I never really « read » it quite deeply and what's best than Autumn to clean and tidy everything before a new big season which is winter ?
Résumé de l'éditeur
Avis à tous ceux qui se complaisent dans leur désordre… Marie Kondo nous démontre que nous vivons dans dans le faux avec La Magie du rangement. Un livre qui s'est vendu comme des petits pains à travers le monde. Avec sa méthode révolutionnaire, l'auteure nous aide à nous débarrasser de tout ce qui nous encombre physiquement et qui s'avère finalement un poids pour la tête également. On dit que certains lecteurs ont radicalement changé de vie suite à ces conseils. On ira peut-être pas jusque là, mais cette lecture est fort maline.
Amazon Summary :
Despite constant efforts to declutter your home, do papers still accumulate like snowdrifts and clothes pile up like a tangled mess of noodles? Japanese cleaning consultant Marie Kondo takes tidying to a whole new level, promising that if you properly simplify and organize your home once, you'll never have to do it again. Most methods advocate a room-by-room or little-by-little approach, which doom you to pick away at your piles of stuff forever. With detailed guidance for determining which items in your house « spark joy » (and which don't), this international bestseller featuring Tokyo's newest lifestyle phenomenon will help you clear your clutter and enjoy the unique magic of a tidy home-and the calm, motivated mindset it can inspire.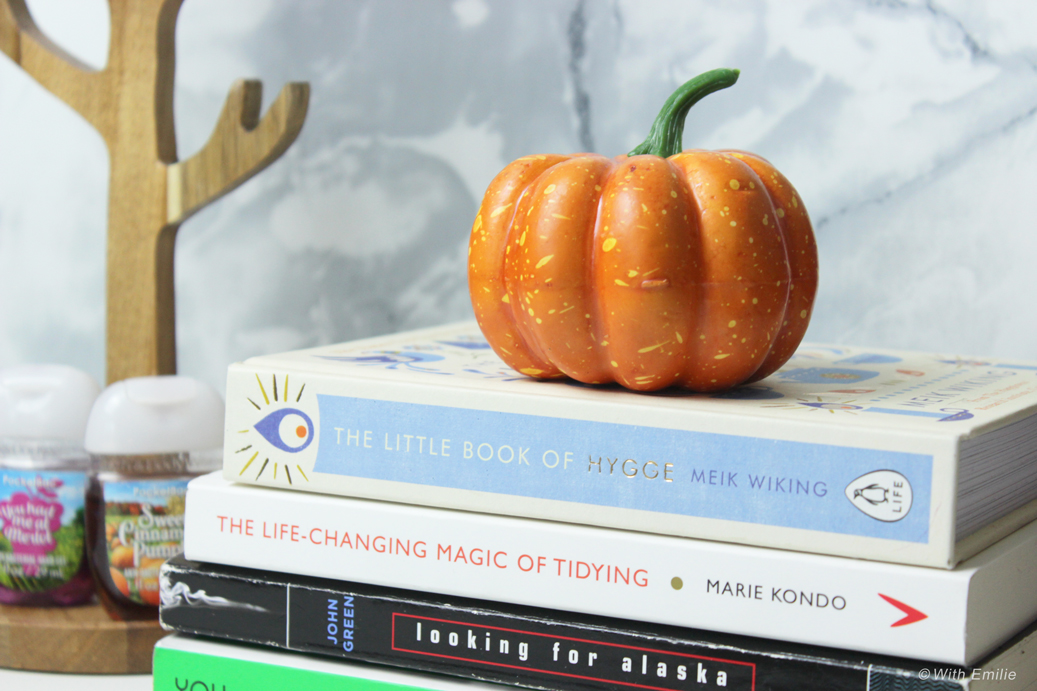 ---
Looking For Alaska – John Green
« Qui est-tu Alaska? »
John Green est l'un de mes auteur de romans préférés, je dévore tous ces livres mais bizarrement, je n'avais jamais lu celui-ci et pourtant il est plein de sens. Je l'ai déjà commencé depuis quelques jours et j'en suis fan. L'histoire est assez spéciale, avec des personnes hors du commun mais vraiment j'adore !
John Green is on of my Top 3 favorites novel authors, I read his book in a flash but, oddly, I didn't really went through this one. However, it's full of senses-guidance-experiences ! I started to read it a few days ago and I'm a fan ! The story isn't simple and light, characters are weird in their own way, but I think it will be may top fall book this year !
Résumé de l'éditeur
Miles Halter a seize ans mais n'a pas l'impression d'avoir vécu. Assoiffé d'expériences, il quitte le cocon familial pour le campus universitaire : ce sera le lieu de tous les possibles, de toutes les premières fois. Et de sa rencontre avec Alaska. La troublante, l'insaisissable Alaska Young, insoumise et fascinante. Amitiés fortes, amour, transgression, quête de sens : un roman qui fait rire, et fondre en larmes l'instant d'après…
Amazon Summary
Miles Halter, 16, is leaving his loving Florida home for the « great perhaps » of the same Alabama boarding school attended by his father. The teen becomes captivated by his new friends who spend as much energy on sex, smoking, drinking, and cutting-up as they do on reading, learning, and searching for life's meaning. As the school year progresses, Miles's crush on Alaska intensifies, even after it becomes evident that her troubled past sometimes causes her to be self-destructive. This novel is about real kids dealing with the pressures of growing up and feeling indestructible. 
---
You Are a Badass at Making Money – Jen Sincero
« Tu vas t'en mettre plein les poches »
Ce livre est en « cours de lecture » depuis bien longtemps et je compte bien le terminer très bientôt. J'avais beaucoup aimé le premier livre de la même auteure (je vous en avait fais une revue juste ici d'ailleurs !) et celui-ci étant axé « argent », il m'a intrigué puisque ce n'est pas vraiment le type de sujet qui m'intéresse habituellement. Mais j'aime beaucoup la manière d'écrire de Jen Sincero et c'est vrai que cet ouvrage est très riche mais les anecdotes et blagues de l'auteur rendent le tout bien plus accessible.
This book is under « Currently Reading » section and I plan to finish it shortly. I really loved the first book by Jen Sincero (review right here) and even if this one is more « money-centered » (and this isn't my habitual reading subject), I was quite interested because I really like the author's way of writing and telling stories/jokes.
Résumé de l'éditeur
Après le succès de TU VAS TOUT DÉ-CHI-RER ! Jen Sincero s'intéresse à votre porte-monnaie. Tu vas t'en mettre plein les poches ! va vous projeter au-delà des peurs et des barrières qui maintienne la réussite financière hors de votre portée. Pour l'écrire, Jen Sincero s'est inspirée de sa propre transformation : en seulement quelques années, cette femme au compte en banque désertique et nourrie à la junk food est devenue une habituée des hôtels cinq étoiles du monde entier.
Apprenez à : Identifier les travers qui vous limitent Envoyer valser vos doutes et vos peurs Vous autoriser à devenir riche dès maintenant Détrôner le Petit Prince qu'est votre inconscient Vous concocter un bon petit Cocktail de la Créativité Osez le ridicule Arrêter de vous inquiéter (l'inquiétude se nourrit de choses dont vous ne voulez pas entendre parler).
Amazon Review : 
You Are a Badass at Making Money will launch you past the fears and stumbling blocks that have kept financial success beyond your reach. Drawing on her own transformation—over just a few years—from a woman living in a converted garage with tumbleweeds blowing through her bank account to a woman who travels the world in style, Jen Sincero channels the inimitable sass and practicality that made You Are a Badass an indomitable bestseller. She combines hilarious personal essays with bite-size, aha concepts that unlock earning potential and get real results.
---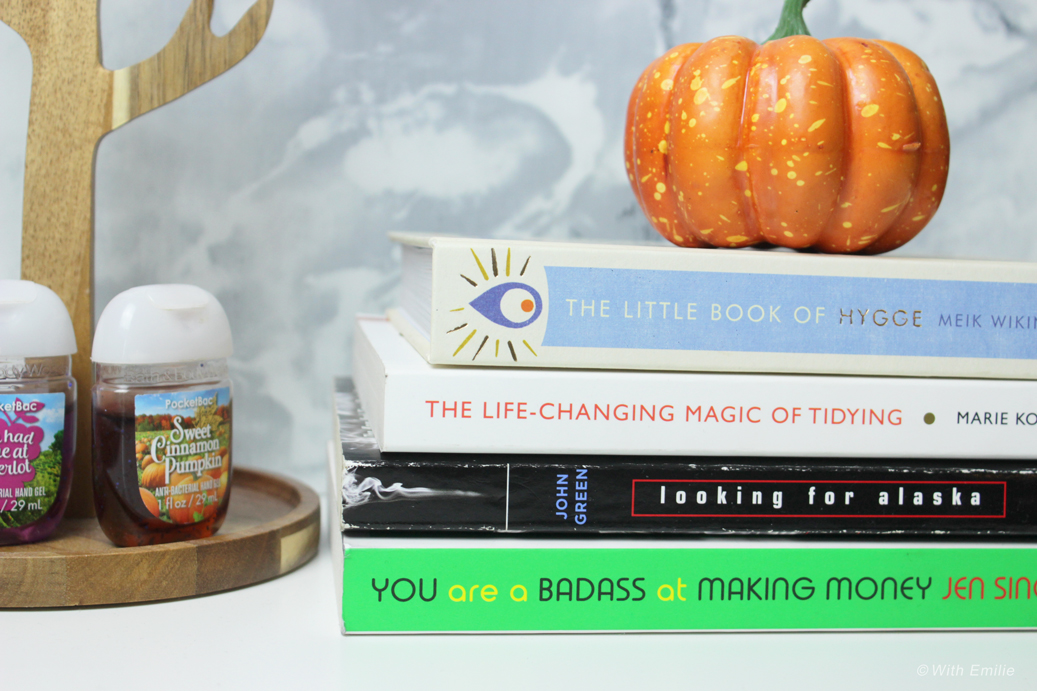 Quelles sont tes lectures du moment ?
What's on you reading list ?